---
Play Knowbody Knows!



Laugh

Share

Tell Stories & More!
All the Questions are about YOU,
and the questions never repeat or get old.

Knowbody Knows is a GREAT way to
bond with family & friends!


Submit a picture of you and your friends playing! If we use it, you will get a Free Knowbody Knows T-shirt. Email us ... Info@KnowbodyKnows.com
---

Quick Links ...





---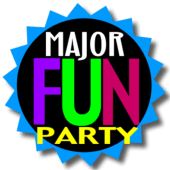 Knowbody Knows has been awarded the Major Fun Party game award from MajorFun.com.&nbsp&nbsp "We played. We laughed. We experienced the kind of fun the Major Fun award was designed to be awarded for." - Bernie DeKoven, MajorFun.com
Read the Review ... Click Here


---
---
Do YOU Know?
How many times did you laugh out loud last year?
How many hours a month does your Dad spend "on the can"?
On a scale between 1 and 1000, how Flirtatious is your sister?
How much did your best friend spend on alcohol last year?

| | | |
| --- | --- | --- |
| | | |